My 21st Birthday was celebrated with a nearly twenty person party at
Macao Trading Company
, who collectively did a phenomenal job making the whole event very special. Not only did they bend their rules and allow for a more than eight person reservation but they also seated us in the more private downstairs, served lots of champagne and even made me an exquisite matte vanilla and lemon cake with fresh flowers on top! The place itself was beautiful as well, as you can see above, and the food was delicious. My chicken dumplings were easily one of my favorite NYC dishes, not to mention Ive definitely never had friend rice that good, ever before. Theres nothing I love more than glorified simple dishes - God knows Im a picky eater - and
Macao
was the perfect choice for my 21st celebration. Plus, Im a big fan of great backgrounds and meaningful symbolism, which is why I was sort of smitten with both the decor and the name of the restaurant, itself: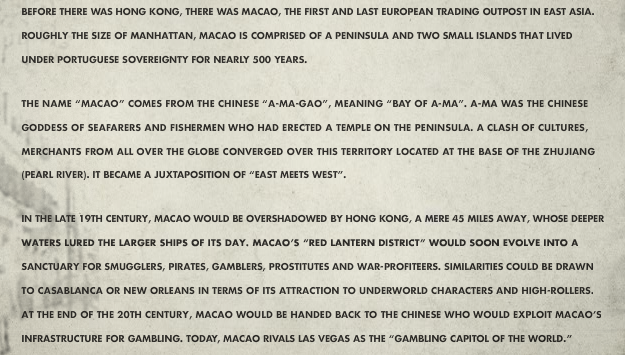 By the end of the night Id had three glasses of champagne, four (amazing) mixed drinks (
Macao
specials), and three Long Island Iced Teas...May 13th was rough, to say the least. But this was, by far one of my most special Birthdays. I somehow managed to snag the perfect restaurant,
the perfect dress
, and an amazing array of my closest friends - not to mention that I got tattooed and will, physically, never be able to forget May 12th, 2009!