Alliteration!



1. Vena Cava SS 2010




Ive expressed by great admiration for

Vena Cava

many times on this blog and, opening up fashion week, the girls over there failed to disappoint. The color scheme and polished-DIY-ness and everything down to the nail polish and tribal, beaded necklaces were perfect. Im pretty sure Im going to have to own that red-orange dress come next Spring, its just too beautiful.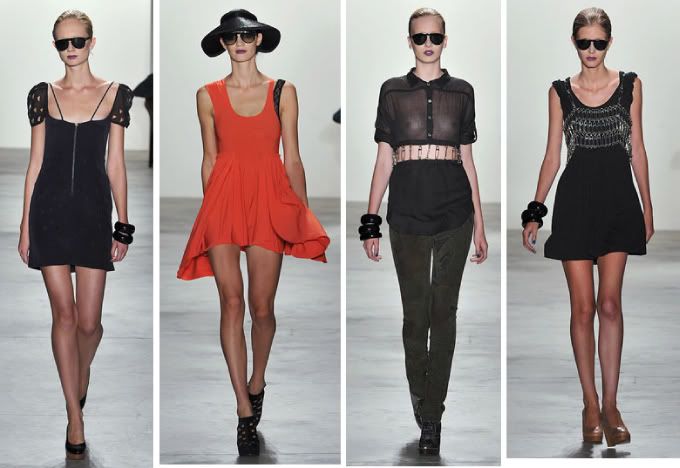 2. Braids at Alexander Wang
Been braiding my hair nonstop for the past few months and, though I try, my long and infinitely fine hair refuses to look as spectacular as these models'. It doesnt hurt that they have clip-on pieces and Im using my actual hair which longs to fly out of the plait as soon as the wind hits. Nevertheless, I loved this addition to the runway. Somehow it went perfectly with each of the looks in the collection and though some have spoken out against this collection and others have blindly adored it, I really love the rugby/football look. Especially the stripes and the camel colored leather bags!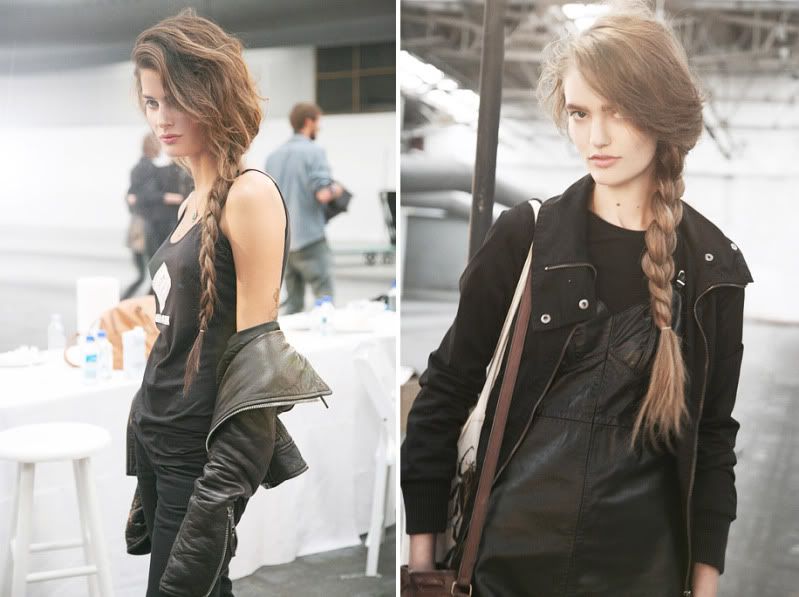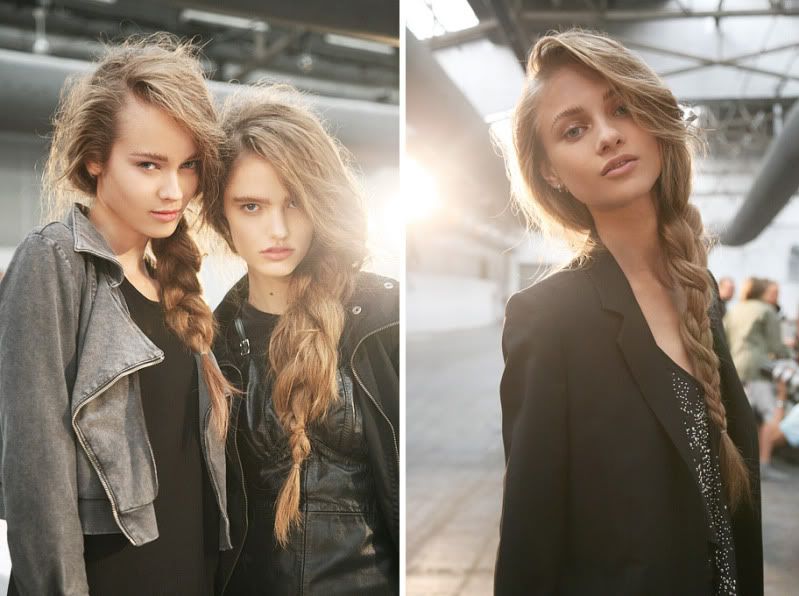 3. Models Pre-Fashions Night Out
Im pretty sure this is self-explanitory. As different as I am from these waify women, they (read: mostly) are undeniably good to look at.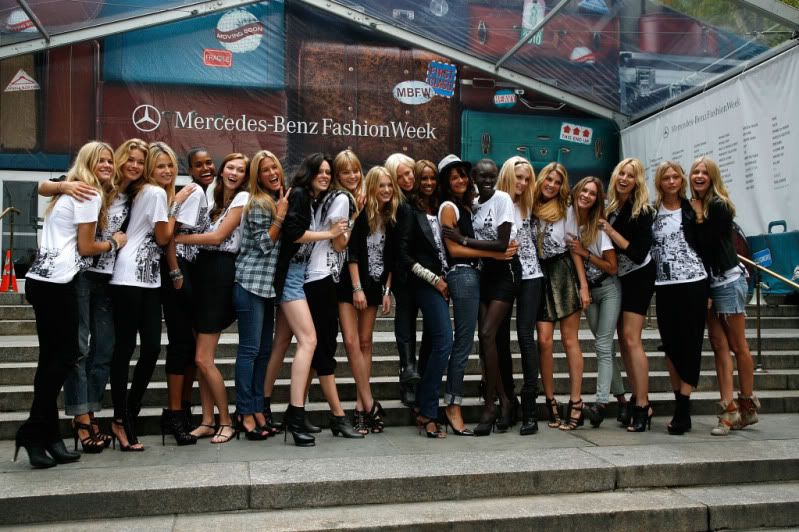 4. The Return of Chokers
I mentioned recently that Ive started making jewelry and, consequently, selling the pieces down the street in the East Village but this also means I have been paying extra close attention to other jewelry designs and what looks best in terms of styles and colors and this choker-to-lengthy necklace is spectacular! As a Jewish girl Im not that psyched on the cross, ya know, cos my mom would maybe cry if I wore crosses (though Chris Habana's latest collection really tempted me to break that code of honor), but its not impossible to create something similar with maybe a different set of beads or pendants.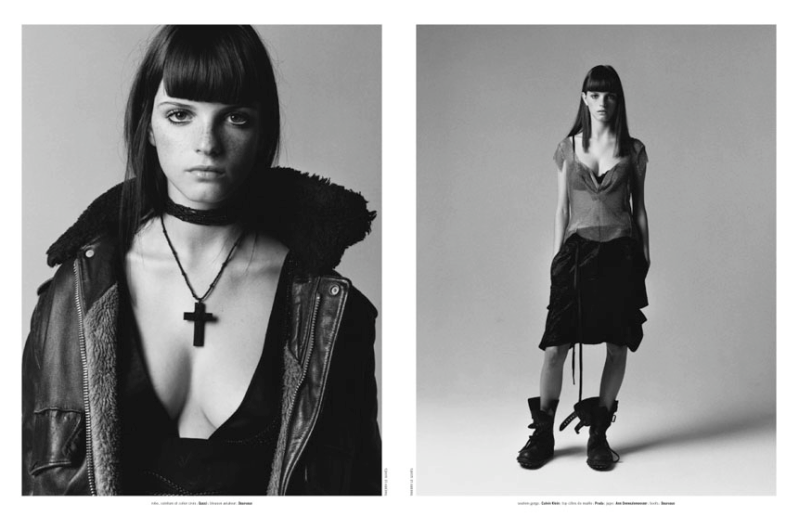 5. Hints of Pendelton Meets Opening Ceremony
No, these skirts/dresses arent Pendelton but I love the air of campy relaxation that they evoke, much like the
Pendelton
Meets
Opening Ceremony
collection. Too bad OC only made their skirts in the two weirdest and impossible to dress along with colors. Kills me.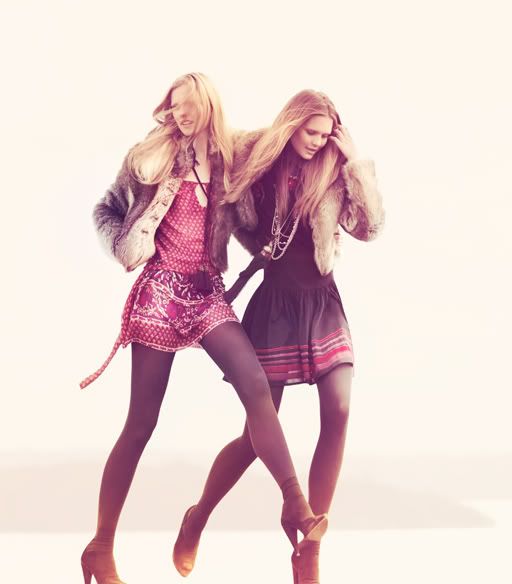 6. The Release of Another Beautiful Maxi Skirt
And I think I like this one better than the
first
! Is it possible? Apparently so. Id love to have an ensemble like this.